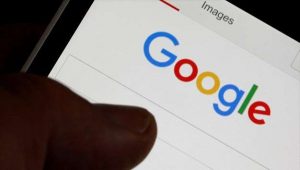 Not only do Google Maps help us navigate and explore, they are also a powerful companion for our travels.
The company has announced a series of tools that help simplify every step of our journey, from guiding us to a city we haven't visited, to helping us relive the experience step-by-step when we are back at home.
We can now use Google Maps to have all flights and hotel bookings in one place. Simply tap on the three gray bars in the upper left corner of the screen and then "Your Places". Then click on "Reservations" and see the list of all subsequent trips. Selecting the trip we want will automatically show all bookings made and we can access them even if we are offline.
Exploring an unfamiliar city while walking is a great way to get to know its beauties and sounds. But it is difficult to know which direction to choose and where to go. With the "Live View" service, you can use Augmented Reality (AR) to understand how to move. Signs and arrows are located at the actual points on the map to guide you and show you the way. In recent months, "Live View" has been tested against local Maps and Google Pixel users, and is already expanding its beta (version) to Android and iOS devices supporting ARCore and ARKit this week.
With Google Maps and "Your Match" you can find fast-food restaurants that match your tastes, see what their wait times are, and keep a table without even leaving the app (and no, we don't mean classic, general applications for good food). With the popular "dishes" service you can easily find out which menu dishes you should definitely try.
However, the best part of any journey that changes our lives is to relive the moments and share them with those we love. If you decide to enable the "Location History" setting, you can now use the "Timeline" update to make it easy to remember unforgettable places and experiences. You'll also be able to see all the places you visit in a foreign country or city; even search by category, such as restaurants, shops, attractions, hotels and airports.
You can already see your bookings for flights and hotels on "Live View" (in countries where "Street View" is available), as well as the new "Timeline" on your mobile devices in the coming weeks. "Reservations" and "Live View" are coming soon to Android and iOS, while the new "Timeline" is available on Android.
(Συνολικές Επισκέψεις: / Total Visits: 9)

(Σημερινές Επισκέψεις: / Today's Visits: 1)

Σας αρέσει το άρθρο; / Do you like this post?