A mail fraud with the alleged sender of Greek Police has been circulating in recent days by perpetrators, who try to deceive/mislead the citizens.
According to an announcement by the Police, the text message —which you will see below, as an alleged letter from the Greek Police— is false and deceptive.
The message reads, among other things, that:
"After the seizure of electronic penetration on your server, they are subject to various legal procedures that apply in particular to the issue of child pornography, pornographic site, cyber pornography".
Citizens are asked to delete the specific message and "do not open" the attached files, to avoid being attacked by malware, Greek Police said in a statement.
See the message: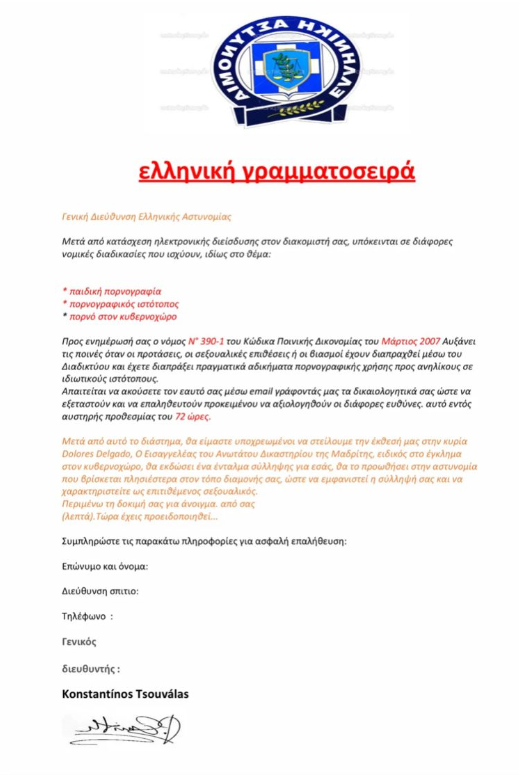 Source:

---
(Συνολικές Επισκέψεις: / Total Visits: 55)

(Σημερινές Επισκέψεις: / Today's Visits: 1)

Σας αρέσει το άρθρο; / Do you like this post?