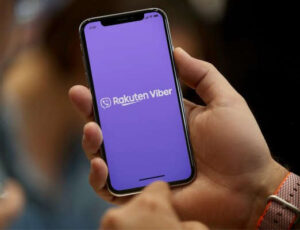 Viber, the most popular messaging app in Greece, has announced a new set of features that will allow users to easily find the most important messages within a business conversation and respond to any of them they want when they contact a company.
Viber extended the "pin to the top" function:
To prevent important information from being lost within the chat, users can now pin a selected message to the top of a business conversation, or use the other recently presented feature, i.e. pin the entire conversation to the top of their list of chat (as with a regular conversation with friends).
With the "pin to the top" function any important message will remain in an easily accessible location; for example, a customer who arranges tests in a microbiological laboratory, or who book a hotel, can have direct access to the specific message that contains information about their appointment or booking.
To pin a message to the top of a business conversation:
Select a message
Hold it down and select "Pin"
In addition to the above, users can now reply to the messages they choose in a business conversation, which allows them to more easily follow the flow of the conversation. For example, in an active chat with a multi-order store, the customer can now respond to a specific message to be sure that there will be no confusion with another order.
Replying to a specific message in a business conversation is the same as in a normal personal or group conversation with other users:
Select a message
Hold it down and select "Reply", or swipe right over the message you want to reply to.
According to the statistics, 56% of users prefer to send messages to companies than call them by phone.
Viber continues to simplify communication with companies by adding new features to the app. It recently announced more file, photo and video sharing features, which allow users to send files up to 200MB in size to businesses. This allows companies to build a more convenient and meaningful communication with users, offering them the service they need. All files shared between businesses and users are protected by "in transit" encryption.
Source:

---
(Συνολικές Επισκέψεις: / Total Visits: 12)

(Σημερινές Επισκέψεις: / Today's Visits: 1)

Σας αρέσει το άρθρο; / Do you like this post?