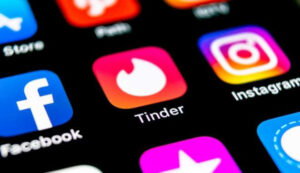 Tinder has announced that it is going to introduce ID verification into its app for users around the world.
In the first phase, according to the Techgear.gr, it will have to work out which forms of identity are acceptable and while it will start as a test feature –-except in the countries where it is required-– it could evolve as mandatory for the use of the platform.
Commenting on the plans, Rory Kozoll, Head of Trust & Safety Product at Tinder, said:
"Identity verification is complicated so we're taking a testing and learning approach to traffic. We know that one of the most valuable things Tinder can do for the safety of its members is to assure them that their matches are authentic but also to give them more control over who they are interacting with. And we hope that all of our members worldwide will see the benefits of the identity verification process. We look forward to a day when as many people as possible will be confirmed at Tinder."
In some parts of the world, it could be dangerous for people to share their true identity with online platforms, and Tinder fully recognizes this. As the identity verification solution develops, the company will try to ensure that the feature is "really fair".
The company said it first started identity verification in Japan in 2019 and used what it learned in the market to develop the technology in such a way that it is ready for a wider release.
Source:

---
(Συνολικές Επισκέψεις: / Total Visits: 6)

(Σημερινές Επισκέψεις: / Today's Visits: 1)

Σας αρέσει το άρθρο; / Do you like this post?