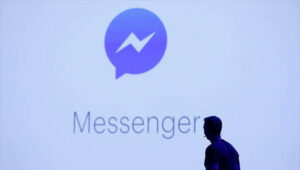 Messenger is one of the most popular 'online' communication platforms. It is estimated that around 20 billion text messages are exchanged every month through the Facebook-owned application. The company protects text messages with encryption technology but does not do the same with voice messages or video calls made through the service and their number is about 150 million per day. Facebook announced that it is moving to encrypt both voice messages and video calls to create an umbrella of protection on the platform as a whole.
"The content of text messages and audio messages or video calls will now be fully protected all the way between senders' and recipients' devices. This means that no one —even the company— can see or hear the messages and video calls."
says Ruth Krycelli, director of Messenger's commercial division.
In addition to encryption, users will be given new features to manage their messages, with the main one the choice of when to delete a message. The user will be able to choose whether he wants to delete his message and not be seen anywhere just a few seconds after sending it.
As it became known, Instagram —which is also owned by Facebook— will immediately proceed to encrypt the communications of its users.
Source:

---
(Συνολικές Επισκέψεις: / Total Visits: 8)

(Σημερινές Επισκέψεις: / Today's Visits: 1)

Σας αρέσει το άρθρο; / Do you like this post?